" A member of T-Mobile's support team in Germany has revealed, after asking around inside the company, that the reason the Lumia 900 won't be making an appearance on the company's shelves has to do with Windows Phone 8 — specifically, the fact that this new phone won't be upgradeable to the upcoming OS version. As she tells it, T-Mobile opted not to incur the wrath of its users by selling them a new Lumia 900 today and denying them an upgrade to the very latest Microsoft mobile operating system a few months down the line."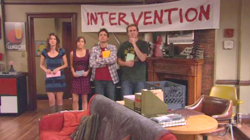 As i already said here this obsession of tying everything to "big" Windows is not only nonsense but a giant liability waiting to drag Microsoft to the end.
Can't we somehow stage an intervention, "How I met your mother" style?