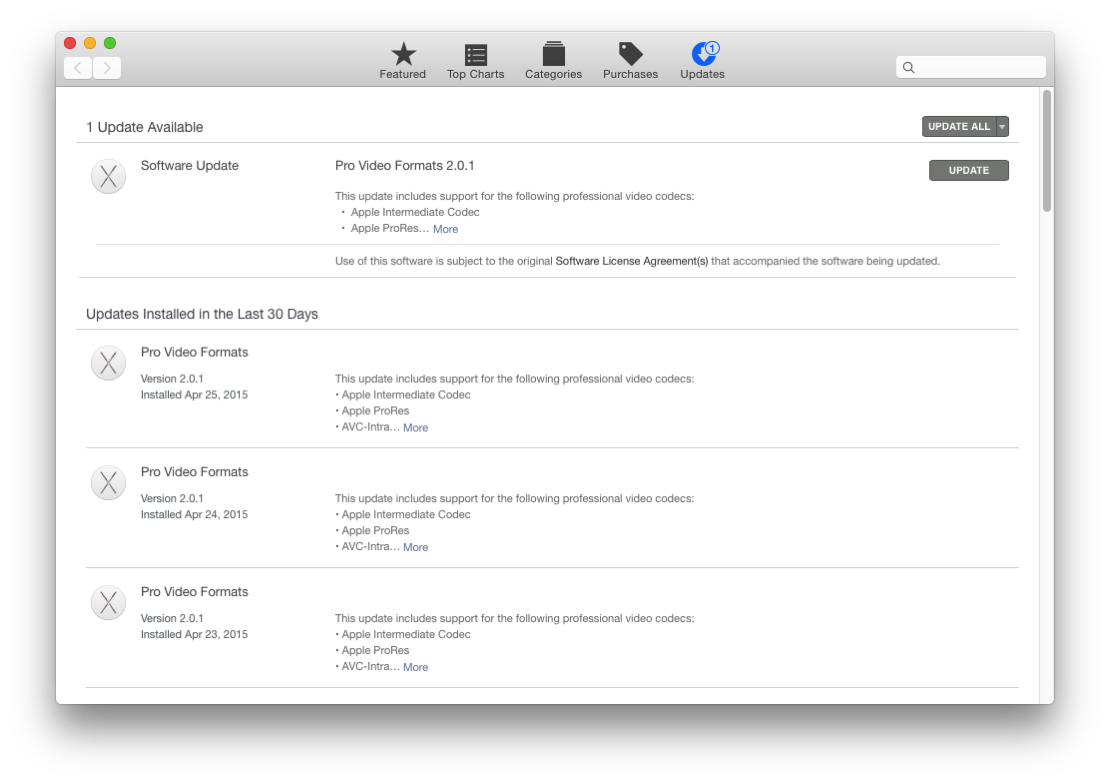 Quality control and reliability hard at work at Apple…
The problem is that, now, iOS and OS X are inextricably linked. A number of iOS features aren't available, at least not fully, because OS X 10.10 Yosemite isn't out yet. Being married to a release cycle based on hardware, not software, makes sense for iOS – certain features of the mobile operating system depend on new hardware features in iPhone and iPads – but it makes less sense with OS X, which does not have an annual hardware update cycle.

Yes, something has to give. Apple is great at showing us how wonderful our world will be with new products, but they've been less successful lately at delivering on their promises. It's time for Apple to take a step back, slow down, and get things right, instead of just getting things shipped.
I've had more bugs and crashes and malfunctions in the last 6 months than in the last 6 years. It has come to that perilous place where I'm on Apple's software not because I believe it to be the best/more reliable software, but because, mainly there's no alternative.
This phrasing: "the best" vs "there's no alternative" might sound the same to you, but believe me, it's not. In one, I truly believe it to be the best OS available and on where I can rely and trust. On the other, I'm just "killing time" till an alternative shows up. And I'm actively looking for it, while before, you couldn't even persuade me there was an alternative…
If Apple continues with this decay, the market is ripe for some disruption. Anxiously waiting for some other contenders.